CRED Women's Program
In early 2019, Chicago CRED piloted two young women from the Roseland/Pullman community in an effort to decrease the number of women involved in gun violence. Nine months later, the CRED Women's Program was created and launched.
A Program To Help Chicago's Young Women Grow And Thrive. 
The Women's Program staff includes female outreach workers, life coaches, peer coaches and therapists who work with women between the ages 18-35 throughout the phases of the program.
Programming includes the option to complete their high school and post-secondary education goals, and receive cognitive behavior intervention (CBI), life skills coaching, access to financial literacy and parenting, as well as opportunities to access the arts such as creative writing.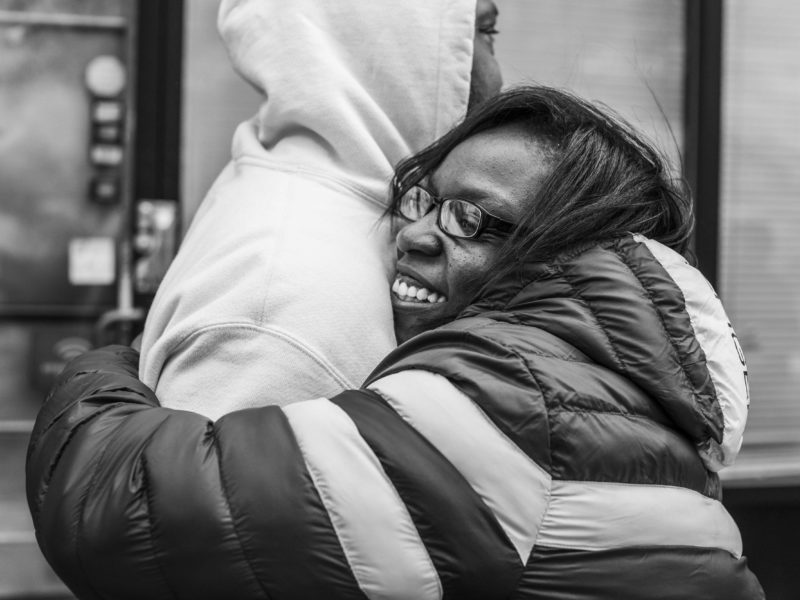 My cousin got shot two days before my prom
"[My cousin] got shot two days before my prom. That was in May [2019]. Then, he passed away in November. Then in November, November 2nd or 3rd, two people I knew got killed on the same day on two different shootings. My cousin died three days after that, and that was all in November."
CRED Participant
This Program Is Vital To Protecting And Building Up The Women In Our Communities
The women come with a variety of gender-specific needs that can include child and family care support, as well as safe and stable housing. They are driven to be independent, and mentally and emotionally healthy.
The Women's Program offers them exposure to skills and employment, as well as travel to places beyond their neighborhoods.
They are encouraged to participate and lead community service projects and to express themselves, and their new-found empowerment, through creative writing.
Help CRED Help Young Women
Through our programs, CRED helps young women explore their talents, develop skills, get real experience, and ultimately find success in the legal economy.